Senior Design Class: 2007-2008
Dr. Charles Kim
---
1. Introduction
2. Problem Formulation
3. Problem Solving ( "It would appear that genius is not at all a divine and rare gift, but it is the destiny of everyone who has not been born a complete idiot" - P. K. Engelmeier, a Russian engineer)
4. Solution Implementation
5. Forms/Samples/Templates
Proposal Review Panel (November 14, 2007)

ECE faculty judges: (Left) Dr. Arunsi Chuku, Dr. Clay Gloster, and Dr. Peter Bofah. (Right) Dr. Peter Bofah, Dr. Mohamed Chouikha, Mr. Laryea (Grad student), Dr. James Momoh, and Dr. John Anderson.
* Proposal Draft: This document is the first version of proposal which, subsequently, was changed and modified later.
ECE Day (April 17, 2008)
Photo Op after the ECE day event. April 17, 2008
Poster Board Presentation and Demonstration.
(Left) Best Project Winner: SIDS team (From Left: Dr. James Johnson, Jr [Dean of the college], Kemal Johnson, Ope Aladekomo, Lindelle Davis, Obafemi Otelaja, and Dr. Mohamed Chouikha [Chair of ECE department]. (Right) Industry Presence and Involvement: Jeffrey Volosin [Honeywell Technology Solutions] and James Dolan [Overwatch Textron Systems] with Dean Johnson.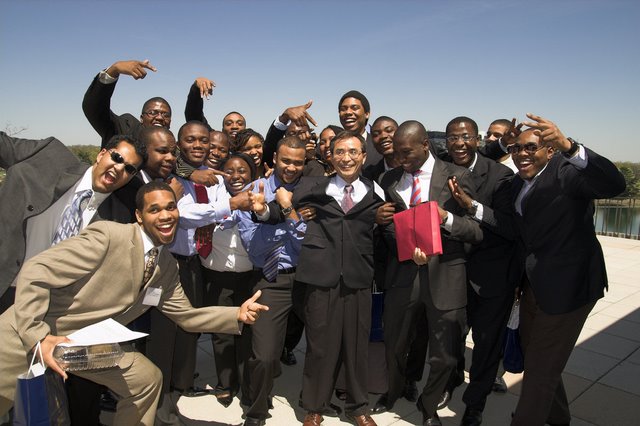 Farewell Tug War at the balcony of the Blackburn Center.
---

mwftr.com